To leverage our logistical experience, market knowledge, conservative approach and 50 plus years of reliability to source domestic and imported supplies of food ingredients for our buyers worldwide.
Our History
The Christovao family has been involved in international commerce for five (5) generations. We began in Portugal in the late 1800's with Europe being the primary market. Joseph Christovao III, wanting to expand our market presence, immigrated to New York to market Portuguese tomato paste in bulk to food processors in North America from his Tribeca office at 100 Hudson Street beginning in 1960.
We guarantee to deliver our supplies on a timely basis while offering products that are of consistently high quality and priced competitively.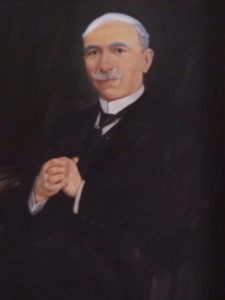 Joseph Christovao
During the 50 plus years CTPAT validated Mercantum (U.S.) Corp has been in business we have worn many different hats in the food industry:
1960 – 1974: North American Agent for the Portuguese Cooperatives
1975 – 1988: Importer of tomato paste from Italy, Turkey, Mexico, Spain and Chile.
1981 – Present: – North American and  Australian exclusive distributor for Gerber Products Company processed banana facility in Costa Rica.
1988 – 2000: The majority-owned and managed a Chilean tomato paste and canned tomato processing plant.
2001 – present: Domestic Broker and Exporter of California tomato paste world wide. Christovao manages the New York office located in downtown Manhattan at 225 Broadway.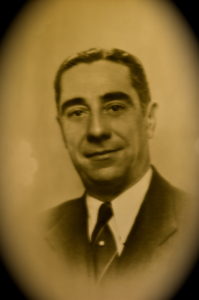 Joseph Christovao, Jr.
Our Goal
Mercantum's management has a wealth of experience (some would say a lifetime already) in logistics and in the food ingredient market, supplying each year the largest and most discerning buyers in the food industry worldwide. We would like to tap our strengths in our markets with our buyers to expand our ingredients.
Our primary markets are the Americas (from Canada to Chile) as well as Europe, Africa and Australia. We are actively looking to expand our line of products to complement our existing supplies of processed tomato, banana and mango. We want to offer the option to our existing buyers to supply additional types of tropical and Mediterranean purees and concentrates.